Restoration and Beautification around Charlotte Lake, Matheran
Project for Matheran Municipal Council
Environment Management Plan for Matheran prepared in 2006 under the MMRDA's MMR Environment Improvement Society, by Grassroots Research and Consultancy . Environment conservation guidelines for each one of the environmental resources has been outlined in the report. Based on the comments received, a revised proposal is being submitted that is focusing on the immediate concern of soil erosion within the lake catchment.
ECO Technologies : Integration of engineering and ecological principles for restoration with minimal ecological disruption. PROPOSAL includes using techniques like coir mat, coir logs, water absorbing trench and nala bands
Implementation of The Proposal
The siltation in the charlotte lake was
used to fill the gunny bags
Stone Masonry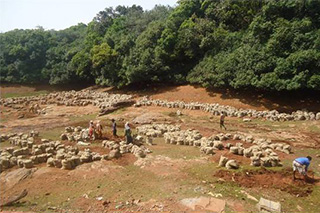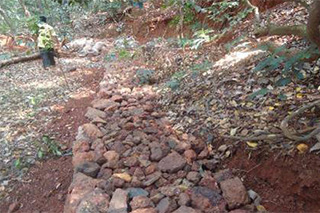 Bag installations and geo-matt wrapping
Geo-matt and coir installation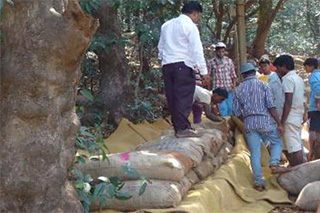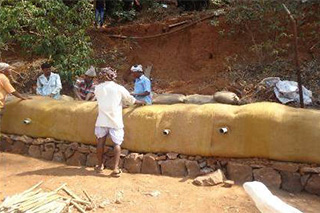 Before
After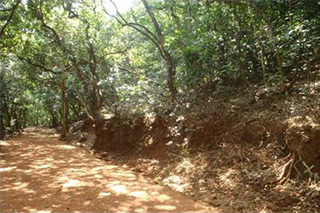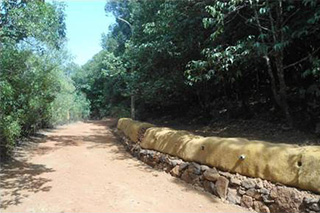 Before
After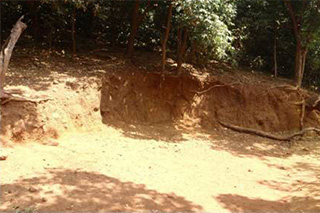 Before
After