Assessment of the Tansa river basin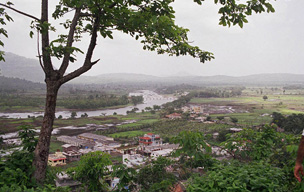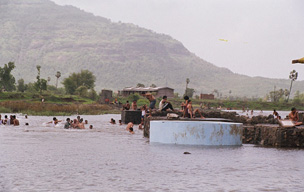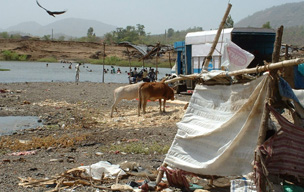 Wada Taluka, Thane District, Maharashtra
Commissioned by – Gurudev Siddhapeth Organization
Situated at a distance of about 30 kms from Vasai, the towns of Vajreshwari, Akloli and Ganeshpuri lie in the Tansa river basin. It is a centre for spiritualism and religion due to the presence of the hot springs and the famous temple dedicated to goddess Vajreshwari.
The Tansa River Basin, which is unique in its ecosystem and close to the city, is soon finding itself under immense pressure of urbanisation due to the ever-expanding growth of Mumbai having reached almost its fringe areas. These developments have disturbed the delicate balance of the ecosystem immensely. Direct human interference has also caused the plugging of the springs and contamination of the spring. All these factors also threaten the very existence of the river basin.
The villages of Ganeshpuri, Vajreshwari and Akloli have been declared as Recreational and Tourism zones under the Draft Development Plan for Mumbai Metropolitan Region 1996-2001.This makes it all the more important to study the region with respect to its environment before any development is undertaken.The study aims at establishing the influence zone of the eco-region and proposing ecologically based planning guidelines and management plans for the Tansa river basin.