The Murumba - Mandagni - Kohoj Hill Region Conservation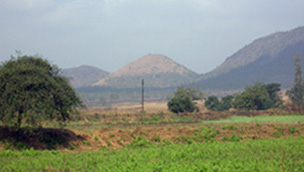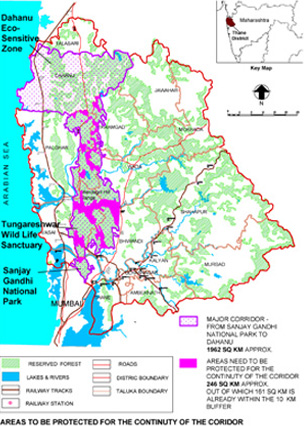 Wada Taluka, Thane District, Maharashtra
Commissioned by – Saha - Astitva Foundation
Wada taluka is located almost in the centre of the Thane district. The area is undergoing rapid transformation from an agrarian nature to an industrialized nature. The pressure of urbanization is also evident from the changes in landuse on site.
To cater to the new demanding needs of the people, local and floating population, various development like the hotel industry, township projects, residential bungalow schemesare seen along with secondary support activities like brick kilns, road construction, stone quarrying, extraction of timber, forest fires, population growth, threats to and from agriculture, encroachment and change in landuse. In addition agricultural practices like well irrigation, heavier use of fertilizers has superposed on the basic agrarian economy a market gardening frame that raises the average income of the lowland farmer but puts immense pressure on the natural systems.
Regional disparities within the district are enormous and the differences imposed by physical relief have only been further enhanced by uneven levels of development opportunities. Since the area is rich in natural resources, the development needs to respond appropriately towards conserving the rich natural heritage.The project proposes to achieve this through the following measures:
Environmental protection in collaboration with the forest department in line with the Joint Forest Management and watershed management
Demarcation and protection of natural & man-made heritage sites such as rivers, hot springs, temples, ashrams & sacred groves
Sustainable development plan for local population
Identification of the minimal areas for protection with which all the protected areas along the western edge would gate connected. This will be helpfull in creating India's first wildlife corridor.