Mosum River Conservation and River Front Development, Malegaon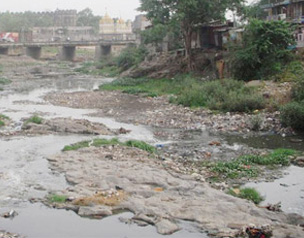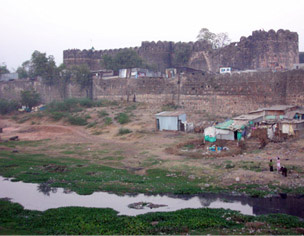 Malegaon Town, Nashik
Commissioned by – Malegaon Municipal Corporation
Malegaon is a city in Nashik District of Maharashtra, India, covering an area of 12.95 sq. km. It is a major textile producing center and is famous for power looms & hand looms. The town's history and location appear to be the primary reasons for its communally polarized profile.
The river Mosum originating in the Sahayadri Mountains passess through the town, while the River Girna touches the southern edge of the municipal limits. The 6 Km stretch of the Mausam river flowing through the city is the most polluted. The river bed is quite wide and dries up in the summer months. There are nine connecting bridges within just three kilometres connecting east and west of the town, keeping the river in constant visual and physical contact.
The rivers of Malegaon city are showing considerable signs of disturbance in their natural ecological balance and a degradation of the river basins and catchment areas. The proposed measures along the river address developmental issues as well as the environmental condition. The design aims to activate the river edge and bed through public activities along with incorporating natural and engineered measures for ecological restoration.