Ours is a research based organization working with Government Authorities and NGOs and private companies on projects related to Development planning and Environmental conservation.
We are a team of Architects, Planners and Landscape designers and students, working together with experts from various disciplines and Institutions to conduct research and further provide solutions. We also collaborate with a wide range of partners in consultancy organizations, nationally and internationally and our service is integrated through a team approach to project work.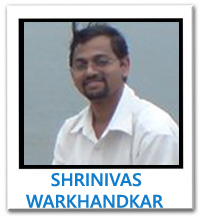 Shrinivas Warkhandkar
Environmental Architect
Srinivas is an Environmental architect with a Post Graduate Diploma in Natural Resource Management and Conservation. He has been promoting and practicing bamboo architecture and has completed several projects ranging from kiosks to houses to resorts.
Having given up urban lifestyle to a rural living, currently he resides in Mahad with his extended family consisting of his wife, daughter, 4 dogs, a cow, 2 bullocks and several chickens.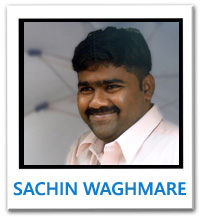 Sachin Waghmare
Environmental Architect
Sachin is an architect interested in the field on environmental architecture and planning for sustainable Human development. He has acquired a PG diploma in Environmental Architecture.
With an easy going attitude and a love for travelling, photography and sketching, he is passionate about what he does. Along with environmental projects, he is also involved in commercial and residential interior and architectural design through his firm Dimension Architects.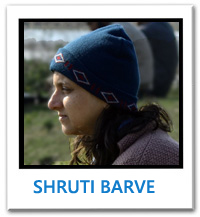 Shruti Barve
Landscape Architect and Biodiversity Specialist
Shruti is a Landscape Architect and Biodiversity Specialist with an interest in Plant Associations. She holds a Post Graduate Diploma in Landscape Architecture and has worked on various landscape design projects which include biodiversity park, butterfly park, agro farm and habitat conservation along with commercial landscape projects. Currently she works as Assistant Professor at Balwant Seth School of Architecture, SVKM'S NMMS University, Mumbai.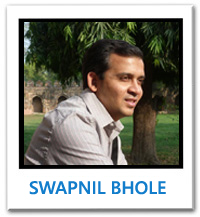 Swapnil Bhole
Environmental Architect
Swapnil is an Environmental architect having completed his masters in Environmental architecture. He has worked on several Heritage Conservation, Research and Documentation Projects
He has been pursuing independent research and documentation projects in Himachal Pradesh focusing on unexplored Architectural Heritage in remote regions and Monasteries and Mud Architecture.
He has an avid interest in photography and travelling.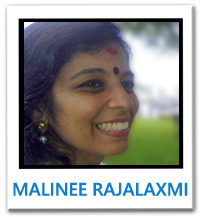 Malini Rajalakshmi
Conservation Architect
Malini is a passionate conservation architect genuinely interested in making significant and effective contributions to promote cultural heritage conservation and create awareness to achieve the overall objective of the larger conservation fraternity. She holds a Bachelor's degree in Architecture with a Master's degree in Architectural conservation from School of Planning and Architecture, Delhi. She has been involved in the conservation projects carried out in historic cities like Amritsar, Uttarakhand and Braj. She has done research on the unexplored heritage areas of Kochi, earth and bamboo architecture and the temple city of Orchha in Madhya Pradesh. She has also worked on documentation exercises as part of academic and professional works.Her most recent conservation assignment involves a deep understanding of the inter relationship between current condition, degree of vulnerability and conservation strategies of heritage structures. Her flair for teaching has got her involved with some of the schools of Architecture within and outside the city of Mumbai. Being a lover of conservation researchher varied topics of interests are heritage, ecology, conservation science, traditional construction techniques and people's role in conservation.Apart from architecture and conservation she also has a great passion for music and dance.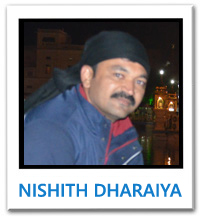 Nishith Dharaiya
Wildlife and Conservation Biologist
Nishith is a biologist with a specialization and Ph.D in Wildlife and Conservation Biology. He has worked on several projects related to species monitoring, human-wildlife conflicts, eco tourism, etc. and is currently working as Assistant Professor at HNG University, Patan, Gujarat.
He has received various research grants and fellowships and was awarded the Young Scientist Award for Best Oral Presentation by National Society for Environmental Science in 2002. He was also awarded as a front line trainer for Tiger conservation in all Tiger Range Countries under the Smithsonian –World Bank Global Tiger Initiative Programme (2010-2020).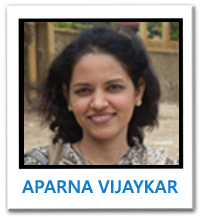 Aparna Vijaykar
Architect
Aparna is an architect and has worked on several residential, industrial, institutional and interior design projects. She has also completed her graduation in Harmonium from Art Society and has interests in music and painting.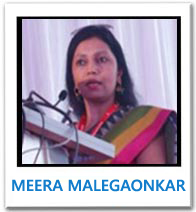 Meera Malegaonkar
Urban Management & Development Specialist (Netherlands)
Urban Planner, Architect (India)
Expert: Green City & Infrastructure, Urban Competitiveness & Happiness
Meera is Asst. Professor at Sir J J College of Architecture. Mumbai. She is alumnus of IHS, Erasmus University, Rotterdam. She holds a master's degree in Urban Management & Development from IHS. She also holds master's degree in Urban Planning and bachelor's degree in Architecture. She is recipient of NUFFIC Fellowship (by Netherlands Government).
She is involved in various research projects; Her skills include research techniques like econometrics, spatial & network analysis, cost-benefit analysis, economic & financial analysis, etc. Her research concerns urban management and its six dimensions viz. Sustainability, Society, Economics, Land, Infrastructure and Urban Governance & Policy. She has special research interest in integrating Urban Policy with Happiness & Well-being.
---
Copyright © 2006-2013 GRASS ROOTS RESEARCH & CONSULTANCY | Terms of Use